Join us for our next concerts...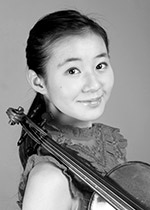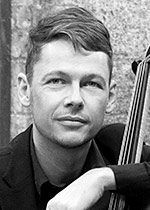 Monday, February 6 ♦ 2 PM & 7:30 PM
Go for Baroque
Good Shepherd Presbyterian Church
152 West 66 Street (west of Broadway)
Limited Seating
Tickets: $25, $17, $10 ~ Reservations advised
Call (212) 799-1259 or email admin@jupitersymphony.com
Pay by check or cash (exact change)​​​
Hyunah Yu soprano
Prizewinner at the 1999 Naumburg competition and recipient of the Borletti-Buitoni Trust Award ~ "absolutely captivating...with exceptional style and effortless lyrical grace. The audience, to judge by the general swooning, was helplessly in love by the end." The Washington Post
Paolo Bordignon harpsichord
Harpsichordist of the New York Philharmonic ~ he has received acclaim for "outstanding," "lively and distinctive" interpretations of early music to "compelling" performances of avant-garde repertoire.
Abigel Kralik violin
Top prize winner of the Rising Stars (Berlin) Grand Prix and Vienna International Music Competition, first prize at the 2012 Talents for Europe competition in Slovakia, grand prize at the 2010 Koncz János competition ~ "a shooting star in the truest sense of the word" Mitteldeutscher Rundfunk Kultur
Hina Khuong-Huu violin
A prizewinner of the 2018 Menuhin Competition held in Geneva, a recipient of the Salon De Virtuosi Career Grant ~Violin Channel's "Rising Star"
Fiona Khuong-Huu violin
Recipient of the 2022 Arkady Fomin Scholarship Fund, along with the prestigious career grant award from Salon De Virtuosi. Additional accolades include first prize at the 2017 Grumiaux Competition; second prize at "Il Piccolo Violino Magico" in San Vito al Tagliamento, Italy; and third prize and best virtuoso interpretation at the 2019 Louis Spohr Competition.
Milena Pajaro-van de Stadt viola
Winnings include First Prize at the 2013 Banff Competition, Gold Medal and Grand Prize at the 2010 Fischoff Competition, First Prize at the Lionel Tertis Viola Competition, and top prizes at the Tokyo and Sphinx competitions ~ "she should have a great future" Tully Potter ~ Wigmore Hall ~ "lyricism that stood out...a silky tone and beautiful, supple lines" Strad Magazine
Bethany Hargreaves viola
Recipient of a Kovner Fellowship, an Adams Fellowship and Grosvenor Memorial Prize
Mihai Marica cello
Winner of the Irving Klein, Viña del Mar, Salon de Virtuosi and Dotzauer competitions ~ "Mihai is a brilliant cellist and interpreter of music. His playing is spellbinding." Mitchell Sardou Klein
Kebra-Seyoun Charles double bass
Winner of the coveted Robert Frederick Smith Prize at the 2022 Sphinx Competition, winner of NAACP's ACT-SO Concerto Competition and twice winner of the Boston Philharmonic Youth Orchestra's Concerto Competition
Vadim Lando clarinet
Winner of the CMC Canada, Yale and Stonybrook competitions ~ "consistently distinguished...vibrant, precise, virtuosic playing" The New York Times
Dietrich BUXTEHUDE  Trio Sonata in Bb Major BuxWV 273 • [1684]
~ distinguished by its contrapuntal skill and raw intensity—to be played by the violin, cello, and harpsichord
The Trio Sonata is one of 21 extant chamber works that were "the avant-garde of their day, written in the new stylus phantasticus with emphasis on expression, virtuosity and excitement, incorporating otherwise unusual progressions, hidden ornaments, ingenious turns and embellishments within the music [Francis Knights]." It offers a glimpse of the musical world of late 17th- and early 18th-century Lübeck and its talented pool of gifted amateur string players, as the considerable demands of the music suggest that they had to practice their violins and gambas seriously to achieve the required virtuosity.
Buxtehude (c1638–1707) is considered the greatest composer of the mid-Baroque period. Both his birth place (Denmark or Germany) and birth date are uncertain, and nothing is known of his early youth; but it is assumed that he was taught music by his father, who was an organist in Helsingborg and Helsingør. In 1688, Buxtehude was awarded the coveted position of organist at St. Mary's Church in Lübeck, where his fame rose to such heights that musicians from northern Germany came to meet him and attend his concerts. Handel, at age 18, visited him in 1703, and in 1705 the 20-year-old Bach walked from Arnstadt some 250 miles to see him. Both young men hoped to succeed the master at Lübeck, but marriage to one of his daughters was a condition that was unacceptable to both. Handel stayed for only a day, Bach for 3 months "to comprehend one thing and another about his art." Buxtehude's official duties as organist were to provide chorales and other musical interludes for every service, and to act as treasurer, secretary, and business manager of the church. Beyond these obligations, he also composed for public occasions—festivals and for the marriages and funerals of the great merchant families of the city. One of his greatest contributions was his establishment of "Abendmusik" in 1673—late afternoon concerts of instrumental and vocal music at St Mary's Church held annually the five Sundays before Christmas. They were said to be extraordinary and the pride of Lübeck; their tradition continued into the 19th century. Buxtahude wrote mostly organ music and vocal music, comprising chiefly of church cantatas in a variety of forms, as well as chamber music; most of his harpsichord music has been lost. The survival and preservation of Buxtehude's works is thanks largely to his friend and colleague Gustav Düben, the organist and court music director in Stockholm, who compiled one of the most important collections of music manuscripts of the 17th century.
Johann Sebastian BACH  4 Arias
The Bach cantatas may be regarded as sacred offerings in sound. Most of the church cantatas date from his first years as Cantor at Leipzig's St Thomas Church (1723–1729) and director of church music in Leipzig. The 200 or so surviving sacred cantatas were written at the punishing rate of almost one a week, recycling existing pieces and creating new ones. While they relate to liturgical texts mainly reminding the congregation of their mortality and earthly failings, Bach also offered the faithful a musical foretaste of the comfort and joy of eternal salvation. His earliest cantata was written in 1707 when he moved to Mühlhausen, and the last in 1745. In addition, Bach composed 50 or more cantatas—sacred cantatas for functions like weddings or Ratswahl (the inauguration of a new town council), music for academic functions of the University of Leipzig at the Paulinerkirche, and secular cantatas for anniversaries and entertainment for the nobility and society, some of them Glückwunschkantaten (congratulatory cantatas) and Huldigungskantaten (homage cantatas).
~ "Bete aber auch dabei" ("But you should also pray") from the cantata Mache dich, mein Geist, bereit ("Prepare yourself, my soul") BWV 115 • 1724
Composed during his second year in Leipzig for the 22nd Sunday after Trinity, the Cantata was first performed on 5 November 1724. It is based on a hymn by Johann Burchard Freystein (1695), which expands a single theme related to the Gospel: be prepared by awareness and prayer for the arrival of the Lord.
~ "Die Schätzbarkeit der weiten Erden" ("The valuables of the world") from the cantata Ich bin in mir vergnügt ("I am content in myself") BWV 204 • 1726
The secular "moral" cantata was written for an unknown occasion. The text, adapted from a libretto by Christian Hunold, is one of the most subjective and introspective of any that Bach set. Bach and Hunold's collaboration lasted from 1718 to 1720, the year before the librettist died, and well before the cantata appears to have been composed. The work looks inward within the human psyche, exploring notions of personal demeanor, attitudes, and the search for spiritual solace and inner peace.
~ "Jesus soll mein erstes Wort" ("Jesus shall be my first word") from the cantata Gott, wie dein Name, so ist auch dein Ruhm ("God, as Your name is, so is also Your praise") BWV 171 • 1729
Written for New Year's Day and the Feast of the Circumcision, the aria was most likely first performed the 1st of January. The librettist Picander fashioned his text from Luke 2:21, which refers to the naming of Jesus when he was circumcised. The music was taken from the secular cantata from 1725, Der zufriedengestelite Äolus—the text about the gods of classical antiquity suited New Year's Day just as well. The energetic, beautiful aria has a lovely violin obbligato and florid accompaniment.
~ "Auch mit gedämpften, schwachen Stimmen" ("Even with subdued, weak voices") from the cantata Schwingt freudig euch empor ("Soar joyfully on high") BWV 36 • 1731
Composed for the first Sunday of Advent, the beginning of the Lutheran church year, the music is drawn from 3 cantatas—BWV 36a, 36b, and 36c—for celebratory secular occasions (birthday and congratulatory). "Auch mit gedämpften, schwachen Stimmen," the final aria—the best one—is a delicate little beauty
Giuseppe Antonio PAGANELLI  Concerto for Chalumeau • 1733
~ possibly the earliest known concerto for solo clarinet—to be played by soprano chalumeau, 2 violins, viola, and bass
Before this concerto, the chalumeau was used as one of the concertizing instruments in the genre of "concerto grosso"—two by Johann Valentin Rathgeber were published in 1728. Paganelli's Concerto was written in Venice or Augsburg. In 1732–1733 and 1742–1743 he had staged 6 operas in Venice, making his debut as an opera composer with La casita di Leone, imperator d'Oriente. In 1733 he also appeared as harpsichordist with the opera troupe of Antonio Maria Peruzzi in Augsburg, displaying his skills as a virtuoso at musical gatherings there.
Born in Padua, Paganelli (1710–1763) came from a respectable family and presumably had a good education, having been called a "virtuoso dilettante di Padova." Reports that he studied with Tartini have not been substantiated. He traveled widely as his operas took him to Prague, Rheinsberg, Brunswick, and elsewhere; and he worked at various German courts, including that of Margravin Wilhelmine of Bayreuth, where he was director of chamber music from 1737 to the end of 1738. He died in Madrid.
The chalumeau (forerunner of the clarinet) is variously called salamuri (in Venice), salamoni, salmò, salmoè (by Vivaldi), and clareto. The instrument was used in Germany, Italy, and England. The earliest evidence of the instrument in Germany is from an inventory record dated 1687 from the Hofkappelle of Duke Heinrich of Saxe-Römhild. It documents that a set of four chalumeaux were purchased from Nürnberg, where the woodwind maker Johann Christoph Denner had his workshop.
Johann Adolph HASSE  Sinfonia in G minor Op. 5 No. 6 • published [1740]
~ magnificent Baroque string quartet with double bass by one of Marie Antoinette's teachers, who later dedicated a book to her
Hasse was the most admired composer of opera seria in Italy and Germany for several decades, and was the favorite composer of Metastasio, the leading Italian librettist of the period. François-Joseph Fétis (the Belgian musicologist and a most influential critic of the 19th century) observed that few composers have been as famous and hugely popular as Hasse and yet as quickly forgotten. He left a large body of work (operas, and sacred and instrumental music) gathering dust. His music's main hallmarks are melodic beauty and formal balance, and his opera overtures influenced the development of the symphony, especially in northern Germany.
Johann Gottlieb GRAUN  Concerto in C minor for Violin and Viola da Gamba WV A:XIII:3 • [mid-1700s]
~ delightful, inventive wonder—to be played by violin, viola, string quartet, and harpsichord
Graun's own playing and music was much admired in his day, although Charles Burney (the English music historian) reported that some sour voices complained of the length of each movement being "more immoderate than Christian patience can endure." Musicologists today praise him as a great composer, albeit an unrecognized one. The New Grove Dictionary further states that "his concertos are a landmark in the history of that form between Bach and Mozart, unusually specific in distinguishing between 'chamber' and 'full' orchestral resources, and profiting especially from his thorough exploitation of the solo violin idiom."
The most talented of 3 Graun brothers, Johann Gottlieb (1702 or 1703–1771) studied violin and composition and sang in the boys choir in the Kreuzschule in Dresden, from childhood through adolescence. He also studied with Vivaldi's pupil Johann Georg Pisendel and, for a short time, with Giuseppe Tartini in Padua. Employed as concertmaster in Merseburg, he taught Bach's eldest son, Wilhelm Friedemann. In 1732, after other appointments, he joined the musical establishment of the future Frederick the Great, at Ruppin and then at Rheinsberg, before the latter's accession to the Prussian throne in 1740. In Berlin, he was appointed concertmaster of the new opera orchestra, established by the King.
A prolific composer, Graun's works number nearly 100 symphonies, 80 concertos, trios, and solo sonatas. His interest in the viola da gamba probably began during his time at Merseburg in the 1720s, when he met the gambist and violinist Johann Christian Hertel. His attachment to the instrument, however, was sealed by the virtuoso Ludwig Christian Hesse, who played Graun's concertos. Hesse became a leading figure in the musical entourage of the Berlin court, where he worked alongside Graun from 1740 until 1761, presumably the period from which the majority of the 27 known gamba works date.