Join us for our next concerts...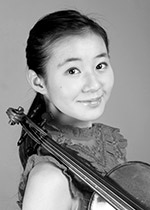 Monday, October 2 ♦ 2 PM & 7:30 PM
Poles to Extol
Good Shepherd Presbyterian Church
152 West 66 Street (west of Broadway)
Limited Seating
Tickets: $25, $17, $10 ~ Reservations advised
Call (212) 799-1259 or email admin@jupitersymphony.com
Pay by check or cash (exact change)​​​
Chelsea Guo piano
Top prizewinner in the 2020 Chopin Piano Competition in Miami ~ also a soprano, Chelsea was included in "Classic FM's Rising Stars: 30 Brilliant Musicians in 2022." Her dual artistry, featured on her 2021 Orchid Classics debut recording "Chopin in My Voice," shows her talents in major piano works and rarely heard Chopin songs, accompanied by herself. It earned high praise from Classic FM, Billboard, and Gramophone, which cited Chelsea as "clearly a special talent." Likewise, BBC Music Magazine called her "A very fine pianist with a beguiling voice; here is a rare talent."
Hina Khuong-Huu violin
First-Prize winner of the 2023 Elmar Oliveira International Violin Competition, prizewinner of the 2018 Menuhin Competition held in Geneva, a recipient of the Salon De Virtuosi Career Grant ~Violin Channel's "Rising Star"
Fiona Khuong-Huu violin
Recipient of the 2022 Arkady Fomin Scholarship Fund, along with the prestigious career grant award from Salon De Virtuosi. Additional accolades include first prize at the 2017 Grumiaux Competition; second prize at "Il Piccolo Violino Magico" in San Vito al Tagliamento, Italy; and third prize and best virtuoso interpretation at the 2019 Louis Spohr Competition.
Maurycy Banaszek viola
Winner of numerous violin, viola and chamber music awards
Audrey Chen cello
Co-founder of the Ravos Quartet at the New England Conservatory and cellist of the Argus Quartet 2020–21 ~ "longevity of phrasing" Boston Musical Intelligencer
Laura Andrade cello
Prize-winning laureate of the 2019 Sphinx Competition ~ featured soloist with the Austin Civic and San Antonio orchestras
Marguerite Cox double bass
Appeared as soloist on Illuminate Women's Music, New Music Festival, Bass Players for Black Composers, and Sound Off: Music for Bail ~ as guest principal bass, she has played with the Chamber Orchestra of Philadelphia and Charleston Symphony
Vadim Lando clarinet
Winner of the CMC Canada, Yale and Stonybrook competitions ~ "consistently distinguished...vibrant, precise, virtuosic playing" The New York Times
Ludomir RÓŻYCKI Rhapsodie for Piano Trio Op. 33
~ sensual, passionate late Romanticism awash with instrumental color, it garnered enthusiastic critical acclaim at its premiere
Now barely known outside of Poland, Różycki (1884–1953) held an important place in Polish artistic circles and is regarded as the most famous Polish opera composer after Stanisław Moniuszko. He composed predominantly dramatic works and programmatic orchestral music with great facility. After studies with Zygmunt Noskowski at the Warsaw Conservatory, he continued his education with Engelbert Humperdinck at the Berlin Academy. Upon his return to Poland, Różycki joined the Young Poland group of composers whose goal was to advance Polish music into the modern era, under the influence of Neoromanticism. In 1907 he was appointed opera conductor and piano teacher at the Lwów Conservatory. After another Berlin sojourn from 1914 to 1920, he became conductor of the Warsaw Opera. In 1926 Różycki helped found the Polish Composers Union and served as its first president, and in 1930 he was appointed professor at the Warsaw Conservatory. In 1945 he moved to Katowice, where he taught composition at the conservatory while writing widely on music. He won the State Prize in 1930 and the State Prize "first class" in 1952.
Witold LUTOSLAWSKI Dance Preludes for clarinet and piano
~ one of his most popular works, which he described as his "farewell to folklore"—he soon abandoned folk-inspired music for a more dissonant style
The English critic Kenneth Dommett explained, "In the years immediately following the end of the Second World War, Poland's musicians and film-makers suddenly blossomed in a remarkable resurgence of artistic independence. But the Communist regime demanded music that was 'accessible' and folkloristic, requirements that many Polish composers, Witold Lutosławski prominent among them, found restrictive, though they managed to conform without compromising their principles. The Dance Preludes are a product of that difficult period." Based on Polish folk dance rhythms, if not actual folk tunes, the five short movements alternate between jerky dances and reflective moods. The piece premiered in Warsaw on 15 February 1955. Lutosławski subsequently rearranged it twice: in 1955 for orchestra and in 1959 for chamber ensemble.
Lutosławski (1913–1994) was an outstanding Polish composer of the 20th century. A native of Warsaw, he attempted to create a new musical language by incorporating elements of folk songs, 12-tone serialism, atonal counterpoint, and controlled improvisations reminiscent of aleatoric music (wherein some element is left to chance) while retaining elements of conventional harmony and melody. According to the Encyclopedia Britannica, "Lutosławski studied mathematics at the University of Warsaw and received diplomas in piano (1936) and composition (1937) from the Warsaw Conservatory. During the Nazi occupation of Poland, he performed in clandestine concerts that included proscribed music. His prewar works (most notably the Symphonic Variations, 1938) were primarily conventional neoclassical pieces, often infused with traditional folk tunes. When his Symphony No. 1 (begun in 1941) had its premiere in 1948, however, the new communist government denounced the piece as 'formalist' and banned Lutosławski's increasingly avant-garde works from public performance. He earned a living writing children's songs and scores for motion pictures until those restrictions were eased in the mid-1950s. He was honoured with the first of his many government prizes in 1955, soon after composing his Concerto for Orchestra, based on folk themes."
Ignace PADEREWSKI "Moja Pieszczotka" ("My Sweet Maiden") Op. 18 No. 3
~ from a set of 6 songs, by the legendary virtuoso pianist
The songs were well-received by both audiences and critics in London when they were performed at a concert on 11 December 1893. The St James's Gazette reported, "what attracted so large crowds of music lovers, filling the room to the brim, was the prospect of hearing six new songs by Paderewski, sung by Edward Lloyd, accompanied by Paderewski himself." The reviewer thought the songs were "very beautiful, very Polish," and reflected the spirit of the poems by Adam Miekiewicz, regarded as the national poet in Poland, Lithuania, and Belarus.
CHOPIN "Moja Pieszczotka" ("My Darling") Op. 74 No. 12
~ a Chopinesque mazurka on a love poem by Adam Mickiewicz, with sophisticated musical development, grace, and charm
CHOPIN "In mir klingt ein Lied" ("In me there sings a song")
~ also known as "Tristesse" ("Sadness")—the title given by his contemporary critics to convey its melancholy—from his Étude Op. 10 No. 3
Originally for solo piano, Ernst Marischka (the Austrian screenwriter and lyricist), added lyrics and transformed the Étude into a vocal piece for the German film Abschiedswalzer directed by Géza von Bolváry in 1934—a historical love story about Chopin. The beloved piece is regarded as a manifestation of Chopin's love for his native Poland. Years after its composition, one of his pupils, Adolf Gutman, reported that while he was playing this piece during a class, Chopin broke down in tears, crying. "Oh my homeland!" Chopin had also said of the piece, "In my entire life, I have never written another melody as beautiful." The original manuscript is deposited at New York's Morgan Library.
Moritz MOSZKOWSKI Suite in G minor Op. 71
~ praised by critics as spectacular and brilliant, the showpiece for 2 violins and piano was among the best known works of the "Sunshine Composer" before its disappearance from the concert stage
Of Polish-Jewish descent, the German composer was also a virtuoso pianist with a formidable technique. Ignacy Paderewski said, "After Chopin, Moszkowski best understands how to write for the piano, and his writing embraces the whole gamut of piano technique." He became the most successful salon composer at the turn of the 20th century. His musical triumphs and his road to affluence began in 1873 when he made his debut as a pianist, and soon his reputation spread. He began teaching as well—from 1875 at the Berlin Conservatory, where his pupils included Frank Damrosch, Joaquín Nin, and Joaquín Turina. By the time he moved to Paris in 1897, he was rich and famous. Among his pupils there were Thomas Beecham, Josef Hofmann, Wanda Landowska, and, informally, Gaby Casadesus. Moszkowski, however, died in ill health and poverty, having lost everything when his investments in bonds and securities were rendered worthless at the outbreak of the Great War.
Ignacy Feliks DOBRZYŃSKI String Sextet in Eb Major Op. 39
~ full of glorious melodies, inventiveness, and originality, with enchanting concertante parts for first violin and cello
The Sextet was performed to considerable acclaim by Ferdinand David, the Leipzig Gewandhaus concertmaster, and his colleagues in 1845. Its emotional heart is the third movement, Elegia—an homage to Thaddeus Kościuszko, the Polish military hero. The scoring is for 2 violins, viola, 2 cellos, and double bass
Dobrzyński (1807–1867) was born in Romanów, Volhynia—a historic region between Poland and Russia. He received his first music lessons from his father, the kapellmeister at Romanów, the family residence of Count Iliński. After 1825, he studied piano and composition with Józef Elsner at the Warsaw Conservatory, where Chopin was his classmate. He traveled to various cities in Germany from 1845 to 1847. In Warsaw he had an active career as a teacher, critic, impresario, pianist, and conductor, and he was also director of the Opera in 1852–1855. As a composer, Dobrzyński followed the Viennese Classical tradition, while incorporating elements of Polish folk music. His piano compositions show the influence of Chopin. In 1834 he won a prize in an international competition in Vienna for his Characteristic Symphony in the Spirit of Polish Music, which Mendelssohn conducted at the Leipzig Gewandhaus after it had been performed in other cities.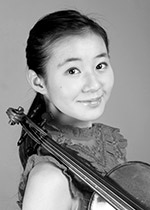 Monday, October 16 ♦ 2 PM & 7:30 PM
Beethoven's Circle
Good Shepherd Presbyterian Church
152 West 66 Street (west of Broadway)
Limited Seating
Tickets: $25, $17, $10 ~ Reservations advised
Call (212) 799-1259 or email admin@jupitersymphony.com
Pay by check or cash (exact change)​​​
Jiin Kim piano
First prize at the Harrison Winter, William Knabe, and Korea Young Artist competitions ~ as a soloist, recitalist, and chamber musician, she has performed in Korea, the Netherlands, Germany, Portugal, and the U.S. in venues such as Weill Hall, Muiderslot, Musikhochschule Trossingen, and the Uijeongbu Arts Center
Josef Spacek violin
Laureate of the Queen Elisabeth Competition, top prizewinner at the Michael Hill and Carl Nielsen competitions and Young Concert Artists Auditions ~ Served as Concertmaster of the Czech Philharmonic till 2020 ~ "His high-charisma playing was fueled by priceless musical comprehension." Philadelphia Inquirer ~ "Never mind the superb technical accomplishment of his playing, it's the musical and interpretative achievement that is so impressive here." International Record Review
Fiona Khuong-Huu violin
Recipient of the 2022 Arkady Fomin Scholarship Fund, along with the prestigious career grant award from Salon De Virtuosi. Additional accolades include first prize at the 2017 Grumiaux Competition; second prize at "Il Piccolo Violino Magico" in San Vito al Tagliamento, Italy; and third prize and best virtuoso interpretation at the 2019 Louis Spohr Competition.
Zhanbo Zheng viola
First Chinese violist to win the Primrose Viola Competition in 2014. Other honors include top prizes at the Irving Klein and Washington String competitions, and the 2021 Emerging Artist Award from the Saint Botolph Club Foundation
Kevonna Shuford viola
A vibrant musician, she has performed with ensembles such as the Boston Philharmonic, Atlantic Symphony, and Palaver Strings; and she has appeared as an artist at the Great Lakes Chamber Music Festival, St. Lawrence String Quartet Seminar, Encore Chamber Music Program, and Meadowmount School of Music
Sara Scanlon cello
Grand Finalist of the National YoungArts Competition ~ her many prize winnings include concerto competitions of the Chappaqua Orchestra, Hamden Symphony, and Adelphi Orchestra.
Vadim Lando clarinet
Winner of the CMC Canada, Yale and Stonybrook competitions ~ "consistently distinguished...vibrant, precise, virtuosic playing" The New York Times
Carl CZERNY 2 Fugattos Op. 177
~ astonishing in their complexity—for string quintet
Czerny (1791–1857)—the prolific Austrian composer, pianist, and teacher of Bohemian origin—studied with Beethoven for 3 years from the age of 10, and became his assistant and lifelong friend. He later taught Liszt and Beethoven's nephew Karl. As one of Beethoven's most notable pupils, Czerny had to compete with his master's shadow. He was anointed by the public as Beethoven's disciple, and was expected to continue Beethoven's legacy and musical genius. Instead, Czerny was arguably the greatest pianist who never performed, and the most successful composer to have been consigned to oblivion—his compositions of over 800 opus numbers and mounds of unpublished manuscripts remain largely untapped. He recalled, "I composed every free minute I had, especially in the evening." He often worked on three to four pieces simultaneously—"it explains easily how my opus numbers soon rose to 100, 200, 300, etc., without counting my equally numerous arrangements, which always remained unnumbered." He is today remembered mostly for the technical etudes that are still inflicted on piano students some 175 years after his death.
In at least two instances, Beethoven changed the dedicatees of his compositions—Op. 5 and Op. 47. Before Beethoven and Jean-Louis Duport had performed his Op. 5 cello sonatas for the King of Prussia, he intended to dedicate the two sonatas to Duport, as documented in a letter, now lost: "Duport acknowledges the dedication to him of Beethoven's two sonatas for piano and violoncello and expresses the wish to play them with the composer." The sonatas, however, were instead dedicated to Friedrich Wilhelm II. The dedicatee of Beethoven's Op. 87 Violin Sonata was likewise replaced. He had originally dedicated his "Kreutzer" Sonata to the virtuoso George Bridgetower before changing the dedication to the French violinist Rodolphe Kreutzer. These initial gestures, nevertheless, show an appreciation of the musicians Beethoven worked with, and an intent to acknowledge them.
Jean-Louis DUPORT Nouveau Nocturne No. 3
~ by Napoleon's favorite cellist—for cello and piano
A Parisian, Duport (1749–1819) was one of the pioneers of modern cello technique. He studied with his older brother Jean-Pierre. At the age of 18 he played a sonata on the Concert Spirituel series. The performance was reported by Le Mercure de France as "precise, brilliant, astonishing; the full, mellow, pleasing sounds and a sure, bold execution reveal the greatest talent…a virtuoso …. He was heard with admiration even by connoisseurs." Voltaire, seduced by the sweetness and beauty of his tone, said to him, "You will make me believe in miracles, for I see that you can turn an ox into a nightingale." Duport later performed with the violinist Giovanni Battista Viotti for Marie-Antoinette, and continued appearing at the Concert Spirituels and at concerts in Paris until the outbreak of the French Revolution. In 1790 he went to Prussia, where he became principal cellist at the court of Frederick William II. In 1796 he played Beethoven's Op. 5 Cello Sonatas for the King, accompanied by the composer. In 1806 Duport returned to Paris, where his performances again met with acclaim. Financial circumstances then compelled him to take a post in the service of the dethroned Spanish king, Charles IV, in Marseilles from about 1808 to 1812, after which he again returned to Paris. From 1813 to 1 January 1816 he taught cello at the Paris Conservatoire. Duport is best known today for his seminal treatise The Art of Fingering and Bowing the Violincello, which remains the foundation of modern cello playing. Many of his compositions were written in virtuoso style, intended for his own performances. His 1711 Stradivari cello was acquired around 1800. It was allegedly dented by Napoleon, who had grabbed the instrument from his favorite cellist and asked, "How the devil do you hold this thing, Monsieur Duport?" The 19th century French instrument maker Jean Baptiste Vuillaume used the Duport Stradivarius as his model of choice. It was subsequently purchased by Auguste Franchomme in 1843, and was owned by Mstislav Rostropovich in 1974–2007.
Rodolphe KREUTZER Grand Quintetto in C Major
~ a lovely, lyrical piece for clarinet and string quartet with a surprise in the first movement—in place of the development is an Andantino section, prefaced by a hymn-like passage
Kreutzer (1766–1831) is recognized as one of the founders of the French school of violin playing, and among the foremost improvisers and conductors of his day. After lessons with his father, he was taught by the influential composer Anton Stamitz from 1778. Around 1782 he heard Viotti's solo violin performances and was influenced by his style. In May 1784 Kreutzer performed his own First Violin Concerto at the Concert Spirituel. In 1788 he married Adélaïde-Charlotte Foucard, which provided financial security as the marriage involved a contract that gave him, in advance, an inheritance of 250,000 livres. His wife was the daughter of the valet de chambre of the Comte d'Artois, brother of the King and later King himself. By 1789 he was a leading virtuoso and moved from Versailles, where he was born, to Paris. He became one of the first professors of the Paris Conservatoire in 1795, and taught there for 30 years. In 1798 in Vienna, he met Beethoven who admired his playing above that of any other virtuoso, declaring, "I prefer his modesty and natural behavior to all the exterior without any interior, which is characteristic of most virtuosos." Without Kreutzer's knowledge, Beethoven dedicated to him his Op. 47 Sonata—now known as the "Kreutzer" Sonata—but he never played the work in public. Kreutzer also held solo violin positions at the Théâtre-Italien and the Paris Opéra and later was chamber musician to Napoleon and to Louis XVIII. However, his career as a soloist was cut short by a carriage accident that broke his arm in 1810. Together with violinists Pierre Baillot and Pierre Rode, they wrote Méthode du violon and formed the founding trinity of the French violin school—marked by brilliance of style, objectivity of approach, and lack of emphasis on expansive lyricism. Even more significant is Kreutzer's 40 Études ou caprices. These studies are his most important musical contribution and are by far the most influential in violin history; they have never been out of print since their first publication in 1796—nearly every violinist has studied them. His oeuvre comprises about 40 operas, several ballets, 19 violin concerti, and many chamber works. He died in Geneva.
George BRIDGETOWER "Henry: a ballad"
~ an emotional and energetic song
The anonymous song comprises 3 melodically strophic verses and a through-composed keyboard accompaniment with colorful flourishes. Published in London, the dedication is to "Her Royal Highness the Princess of Wales" who was Charlotte Augusta, age 16 at the time. It was first performed by the "brilliant soprano" Elizabeth Feron. "Helen" is one of only two confirmed extant works by Bridgetower, the other being a set of piano exercises.
George Polgreen Bridgetower was the charismatic virtuoso violinist who gave the first performance of Beethoven's "Kreutzer" Sonata. A polyglot as well, he was fluent in English, German, French, Italian, and Polish. Bridgetower was born in Poland in 1778 to a West Indian or Barbadian father and German mother, who served in the court of Prince Radziwill and then in the household of Prince Esterházy—in a castle with its own opera house and puppet theatre, and where Haydn was in charge of the music. At the age of 10 he performed a concerto by Giovanni Giornovichi at the Concert Spirituel; a year later he began to tour Europe as a violin prodigy, and was marketed as the son of an "African Prince." After his London debut, Bridgetower attracted the patronage of the Prince of Wales (later George IV), who funded his academic and musical education. He played over 50 concerts in famous London theaters—Drury Lane, Haymarket, and Covent Garden. At a concert in Bath in 1789, he was said to have been dressed in "Turkish attire." In 1791 he played first violin in the orchestra of Salomon's concerts—Haydn's new London symphonies as well as concertos. Bridgetower's meeting and falling out with Beethoven occurred in 1803. In 1807 he was elected into the Royal Society of Musicians, where he performed with the Royal Philharmonic Society Orchestra; King George III attended one of the concerts. After composing an anthem for choir and orchestra, he was awarded an honorary degree by Cambridge University in 1811. Little is known about Bridgetower's later years—only that he lived in a home for the poor and was ill, suffering with very painful arthritis in his fingers. He died almost unknown in Peckham, South London in 1860, and was buried in Kensal Green Cemetery. The journal Le Mercure de France wrote, "His talent is one of the best replies one can give to philosophers who wish to deprive people of his nation and color of the opportunity to distinguish themselves in the arts."
BEETHOVEN Violin Sonata No. 9 in A Major "Kreutzer" Op. 47
~ magnificent and notoriously difficult, this jewel of blazing beauty is Beethoven's greatest violin sonata
The Sonata was originally composed for the prodigy George Bridgetower, known as the "African Prince" in London. In 1803 he met Beethoven in Vienna. Impressed with the virtuoso, Beethoven wrote the Sonata with Bridgetower's artistry in mind. Both the composition and arrangements for the premiere on 24 May 1803 were done in great haste: Beethoven supposedly completed the piece at 4:30 AM, before the sun rose the morning of the premiere, but the copyist failed to complete the solo violin part in time for the most unusual early concert time of 8 AM. This meant that Bridgetower had to sightread most of the piece, and was forced to read the second movement of the score by looking over Beethoven's shoulder at the piano! Nonetheless the premiere was a success, but their friendship was soon ruptured when Beethoven was offended by an unflattering remark that Bridgetower made about a woman Beethoven respected. Hence the dedication to the French violinist Rodolphe Kreutzer shortly before its publication in 1805. Kreutzer abhorred Beethoven's music, declared the Sonata "outrageously unintelligible," and never performed it. Bridgetower, although embittered by the rededication, kept Beethoven's gift of a tuning fork, now preserved in the British Library.
Jupiter 2023 - 2024 Season
20 Mondays at 2:00 PM & 7:30 PM
Good Shepherd Church ♦ 152 West 66 Street
Tickets: $25, $17, $10 ~ Reservations advised
Call (212) 799-1259 or email admin@jupitersymphony.com
Pay by check or cash (exact change)​​
Please visit our Media Page to hear Audio Recordings from the Jens Nygaard and Jupiter Symphony Archive
Concert Venue:
Good Shepherd Presbyterian Church
152 West 66 Street (west of Broadway), New York
"one of the most refined and intelligent church spaces in New York" ~ The New York Times
Built in 1893 by Josiah Cleveland Cady, architect of the old Metropolitan Opera House and the American Museum of Natural History

Office Address:
JUPITER SYMPHONY
155 West 68th Street, Suite 319
New York, NY 10023
admin@jupitersymphony.com
(212) 799-1259
Like our Facebook page to see photos, videos,
concert information and the latest news
---
Jupiter in the News
ConcertoNet
"knocked the socks off this listener...It was wondrous chamber music. And the three artists gave it the deserving excitement, volition and imagination."
Harry Rolnick, ConcertoNet more...

"the performers were top notch"
"The homey church where these concerts take place, nestled on West 66th Street in the shadow of Lincoln Center, is an intimate and acoustically vibrant place for chamber music."
Anthony Tommasini, The New York Times more...
Strad Magazine
"A finely forthright, fluent and expressive account of Haydn's Divertimento in E-flat major opened this programme of miscellaneous chamber music in a series known for adventurous programming."
Dennis Rooney, Strad Magazine more...
ConcertoNet
"Mr. Nygaard's cadenza flowed down Mozart lanes and paths, each with beautiful backgrounds. And at the very end, Mr. Nygaard brought forth that martial major theme, like an unexpected gift."
Harry Rolnick, ConcertoNet more...

"...the group's efforts proved illuminating ...Brown played a lovely, subtly virtuosic cadenza for Mozart's Piano Concerto No. 24 by Jens Nygaard, the ensemble's founder, who died in 2001, but whose fascination with rarities continues to drive its programming"
Allan Kozinn, The New York Times more...
As promised, here are the videos of John Field's Divertissement No. 1 and Sir Hamilton Harty's Piano Quintet. Fortuitously, our Jupiter musicians had the good sense to record the rehearsal in an impromptu decision, literally minutes before pressing the record button. Pianist Mackenzie Melemed (replacing Roman Rabinovich at the last minute) learned the music in 2 days! Bravo to him.
Both works are Irish rarities that were scheduled for the March 16 performances which had to be canceled because of the coronavirus epidemic. Even though the entire program could not be recorded because of technical issues, we are pleased to be able to share with you the 2 musical gems. Enjoy.
John FIELD Divertissement No. 1 H. 13
  ~ simply delicious piano quintet, alternately titled Rondeau Pastoral and better known in its version for solo piano, Twelve O'clock Rondo, on account of the 12 "chimes" at the end ~ by the creator of the Nocturne, which had a major influence on Chopin
We thank the University of Illinois (Champaign) for a copy of the Divertissement music.
Mackenzie Melemed piano
Abigel Kralik violin
Dechopol Kowintaweewat violin
Sarah Sung viola
Christine Lamprea cello
Sir Hamilton HARTY Piano Quintet in F Major Op. 12
  ~ in a lyrical Romantic idiom, with a distinct, breezy Irish-salted voice
Andrew Clements of the Guardian proclaimed the beautiful Quintet "a real discovery: a big, bold statement full of striking melodic ideas and intriguing harmonic shifts, which adds Brahms and Dvořák into Harty's stylistic mix, together with Tchaikovsky in some passages." There's folk music charm as well, reminiscent of Percy Grainger—notably in the Scherzo (Vivace) with its folksy quirks and nonchalance, and the winding, pentatonic melody in the Lento.
Our gratitude to the Queen's University Library in Belfast, Northern Ireland, for a copy of the autograph manuscript of the music. Much thanks, too, to Connor Brown for speedily creating a printed score and parts from Harty's manuscript.
Mackenzie Melemed piano
Abigel Kralik violin
Dechopol Kowintaweewat violin
Sarah Sun viola
Christine Lamprea cello
I Allegro 0:00
II Vivace 10:43
III Lento 14:44
IV Allegro con brio 23:59

​​​​​​Oliver Neubauer violin, Mihai Marica cello, Zoe Martin-Doike viola

Sooyun Kim flute, Zoe Martin-Doike viola

Oliver Neubauer violin, Janice Carissa piano
Mihai Marica cello, Zoe Martin-Doike viola

Sooyun Kim flute, Vadim Lando clarinet, Janice Carissa piano
Mihai Marica cello, Zoe Martin-Doike viola
Video Viewing ~ Classical Treats
February 8, 2021 Jupiter Concert
Greetings! Three months ago, our musicians brought warmth and joy with their wonderful music making on a cold, winter's day with Classical Treats. The viewing is offered for $25, and we hope to cover the costs of production. Thanks so much for viewing the video of this concert, and for supporting Jupiter with gifts as well! MeiYing
View the video for $25
You will be automatically directed to the video page once payment is made. If not, click on the "return to merchant" link after checkout. Please go through the checkout process only once and do not use the back button or reload the page while making the purchase. If there are any problems, contact jupiternews@jupitersymphony.com.
Viewers comments of previous videos:
"Oh I thoroughly enjoyed the concert. Good to see Maxim and his dad. Familiar faces to me. I enjoyed the notes about the players. Till the next time..."
"Great playing and really nice camera work. Probably better than being there!"
"We so enjoyed the concert. The pianist was outstanding as was the musical selection."
"It was wonderful. Thank you."
♦ ♦ ♦
Musicians
Janice Carissa piano
Young Scholar of the Lang Lang Foundation, recipient of the 2018 Salon de Virtuosi Grant, winner of the 2014 piano competition at the Aspen Festival, and a top prizewinner of the IBLA Foundation's 2006 piano competition (at age 8)
Oliver Neubauer violin
Recipient of the Gold Award at the 2018 National YoungArts Competition and winner of the 2017 Young Musicians Competition at the Chamber Music Society of Lincoln Center
Zoë Martin-Doike viola
Member of the Metropolitan Opera Orchestra, top prizewinner of the Primrose and Lenox competitions on viola and violin, respectively and founding violinist of the Aizuri Quartet
Mihai Marica cello
Winner of the Irving Klein, Viña del Mar, Salon de Virtuosi and Dotzauer competitions ~ "Mihai is a brilliant cellist and interpreter of music. His playing is spellbinding." Mitchell Sardou Klein
Sooyun Kim flute
Winner of the Georg Solti Foundation Career Grant and a top prize at the ARD flute competition, she has been praised for her "vivid tone colors" by the Oregonian and as a "rare virtuoso of the flute" by Libération
Vadim Lando clarinet
Winner of the CMC Canada, Yale and Stonybrook competitions ~ "consistently distinguished...vibrant, precise, virtuosic playing" The New York Times
♦ ♦ ♦
Program
HAYDN Sonata No. 1 in G Major Hob XVI:40 ▪ 1784
~ sophisticated and subtly wrought, the Sonata is from a set of 3, arranged for string trio from the original for keyboard and published by Johann André in 1790
The sonatas were written for Princess Marie, the new bride of Prince Nicholas Esterházy, grandson of Haydn's employer, Prince Nicholas I. Cramer's Magazin der Musik, in its review in 1785, observed that they were "more difficult to perform than one initially believes. They demand the utmost precision, and much delicacy in performance." In 2 contrasting movements, the pastoral Allegretto innocente is followed by a gleeful zany romp.
Conradin KREUTZER Quintet in A Major ▪ between 1810 and 1820
~ in the late Classical–early Romantic style, the charming Quintet is written for the unusual combination of piano, flute, clarinet, viola, and cello with the piano as primus inter pares, first among equals—each movement a winner bearing a variety of melodic gifts and revealing a lively feeling for rhythm and color
Born in Messkirch to a respected Swabian burgher, Kreutzer (1780–1849) is considered a minor master of the Biedermeier epoch. He studied law in Freiburg before turning entirely to music after his father died in 1800. In 1804 he went to Vienna, where he met Haydn and probably studied with Albrechtsberger, one of Beethoven's teachers. His active career included tours in Europe and several posts in Vienna, Stuttgart, Cologne, and other German cities, all the while composing numerous operas. Some of his music is not entirely forgotten—his settings for male chorus to Ludwig Uhland's poems long remained popular with German and Austrian choirs; Das Nachtlager in Granada used to be revived occasionally in Germany; and his score for Der Verschwender continues to be performed in Austria.
Franz Anton HOFFMEISTER Duo Concertante No. 1 in G Major ▪ [1790]
flute and viola
1st movement ~ Allegro
~ by Mozart's friend and his principal publisher
MOZART Piano Quartet No. 2 in Eb Major K. 493 ▪ 1786
~ a flawless masterpiece of utmost lightness and charm, with heavenly melodies
Mozart was under contract with the publisher Franz Anton Hoffmeister to write 3 piano quartets, a virtually new genre of his own invention. When the first (K. 478 in G minor) did not sell because of its difficulty for amateurs, Mozart was released from his obligation. Nine months later, which was two months after the completion of Le Nozze di Figaro, the second piano quartet (K. 493 in Eb Major) was published by Artaria. A little easier than the first, Alfred Einstein viewed it as "bright in color, but iridescent, with hints of darker shades."
♦ ♦ ♦
Harry Munz audio engineer
Marc Basch videographer
For more about the musicians: guest artists • players
For further notes on the music: calendar